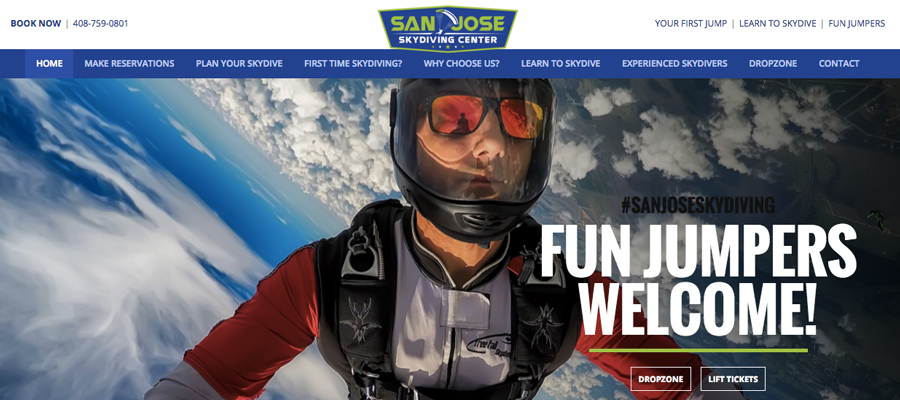 Welcome to Our New Website!
When your website goes 'live' it makes you realize that your dream of opening your business is 'really happening.' We have been planning both the physical and online launch of our business for many months and now it's a reality! The doors are open, our equipment is in place, our aircraft and instructors are here and we're excited!!
Please have a look at our site, send us your questions, or better yet... come out and see us for a skydive!
The most AMAZING experience of my life! Can't wait to go again!
» Ashley A.